Diesel engine machining provides a unique set of challenges including hard to machine materials, large component size and specialized tooling. We are proud to say that we can meet those challenges. Our large well equipped shop can handle most small, medium, and large diesel engines. From the small diesel in your compact tractor to modern overhead cam engines found in the trucking and construction industry we have you covered.
Our diesel engine services include:
Boring/Sleeving
Cutting upper and lower counter bores
Align honing
Crankshaft grinding
Magnaflux crankshaft
Straightening crankshafts
Rod reconditioning and pin bushings
Valve jobs
Valve guide installation
O-ring groove cutting
Head/Block/manifold resurfacing
Injector tube installation and machining
And much more!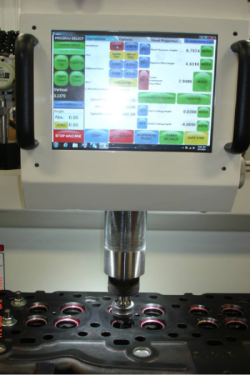 Diesel Parts
At Pakes' Engine we can supply you with the parts needed for your diesel engine build. We have access to complete rebuild kits and components from a variety of manufacturers at competitive prices that can help your build stay within your budget. Call our Parts department today to find out why more and more diesel customers are switching to Pakes' Engine!